BUILD YOUR PRIVATE AI MODEL WITH US!
Business Cases: How can we contribute to your Business to grow?
Language Understanding Capabilities: Our tools process and interpret both structured and loosely formatted data, offering actionable insights and recognizing emerging trends.
Automated Workflow via RPA: Our solutions include programs that handle routine tasks such as data collection, file transfer, and other manual operations.
Data Pattern Recognition: We employ machine learning across various sectors like cyber defense, medical care, and financial services to discover meaningful patterns in your data.
Business Intelligence & Machine Learning: Specialized in crafting or incorporating business intelligence tools using machine learning algorithms and statistical techniques.
Smart Document Parsing: We provide solutions for efficient document categorization and metadata extraction.
NLP AI Implementations: We develop custom intelligent systems that are integrated into your business operations, aiming for enduring organizational efficiency and adaptability.
Legal Compliance Automation: Utilizing AI for rapid and precise interpretation of compliance-related documents.
Informed Decision-Making: Our smart systems spot opportunities for business growth, operational hitches, and provide comprehensive risk assessments.
General Services in AI
AI/ML Consulting and Strategy Development: Navigate the complexities of AI with our expert consulting and strategy development services. We provide comprehensive guidance, strategic planning, and design of AI system architecture, tailored to align with your unique needs and business objectives across industries.
State-of-the-Art AI Capabilities: We create tailor-made AI frameworks that employ machine learning and natural language understanding to refine operational flows, increase productivity, and boost customer interactions.
Generative AI Model Replication and Customization: Tailor your AI to your business needs with our generative AI model replication and customization services. Drawing from our deep AI expertise, we can develop generative AI tools that replicate the functionality of models like ChatGPT, Dall-E, and others, all while maintaining high NLP and NLU accuracy
Model Integration, Deployment, and Maintenance: Simplify your AI operations with our comprehensive model integration, deployment, and maintenance services. We oversee the entire process, ensuring secure and effective execution. Additionally, our services include ongoing optimization, upgrades, and maintenance to keep your AI solution aligned with the latest trends and your evolving business needs.
Specialized Technologies
Generative AI Model Replication and Customization: Stay at the forefront of AI innovation with our end-to-end AI/ML model development and fine-tuning services. We leverage the latest machine learning algorithms to offer complete AI model development—from initial setup and training to validation. Our advanced fine-tuning techniques, such as transfer learning and data augmentation, ensure optimal model performance for your specific tasks.
AI Security and Private, Safe AI Models: Secure your AI with our specialized services. We prioritize the security of your AI models and data, implementing robust defenses against adversarial attacks. Our expertise also extends to the development of private, safe, and secure AI models, leveraging advanced techniques like Federated Learning and Secure Multi-Party Computation to ensure data privacy.
Feature Engineering : Performing data analysis and correcting inconsistencies (like incomplete, incorrect data or anomalies), Elimination/Filtration of non-influential variables/Parameters, E2E support with feature improvement, feature construction, feature selection & model evaluation & validation.
Sector-Specific Offerings
Healthcare Sector: Offering sophisticated diagnostic methods, individualized patient attention, and automated chat support for healthcare providers.
Educational & E-Learning Services: Adaptive educational modules, administrative process automation, and student-oriented chat support.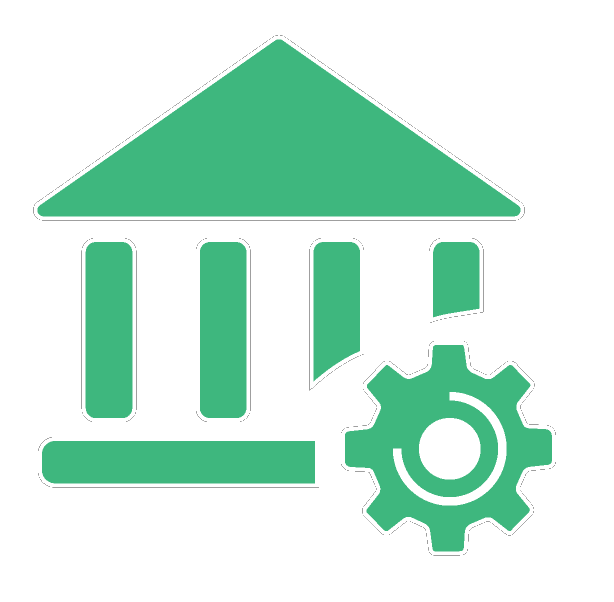 Finance Sector: Automation in fraud prevention, risk assessment, and 24/7 customer support through virtual assistants.
Smart Mobility Services: Route planning, future demand projection, and predictive upkeep services.
Retail Industry: Enhanced consumer interaction, automated inventory oversight, and targeted marketing approaches.
Food Service Industry: Optimized menu planning, supply chain oversight, and real-time customer assistance.
Tourism and Hospitality: Tailor-made suggestions, intelligent room administration, and AI-driven customer service.
HR, Recruitment & Workforce Management: Automated hiring processes, increased employee involvement, and an inclusive work environment.
---
Embark on your AI/ML journey with L4B Software. Contact us today to discover how our bespoke services can meet your unique needs.